How 22 Months of Frugal Living Changed Us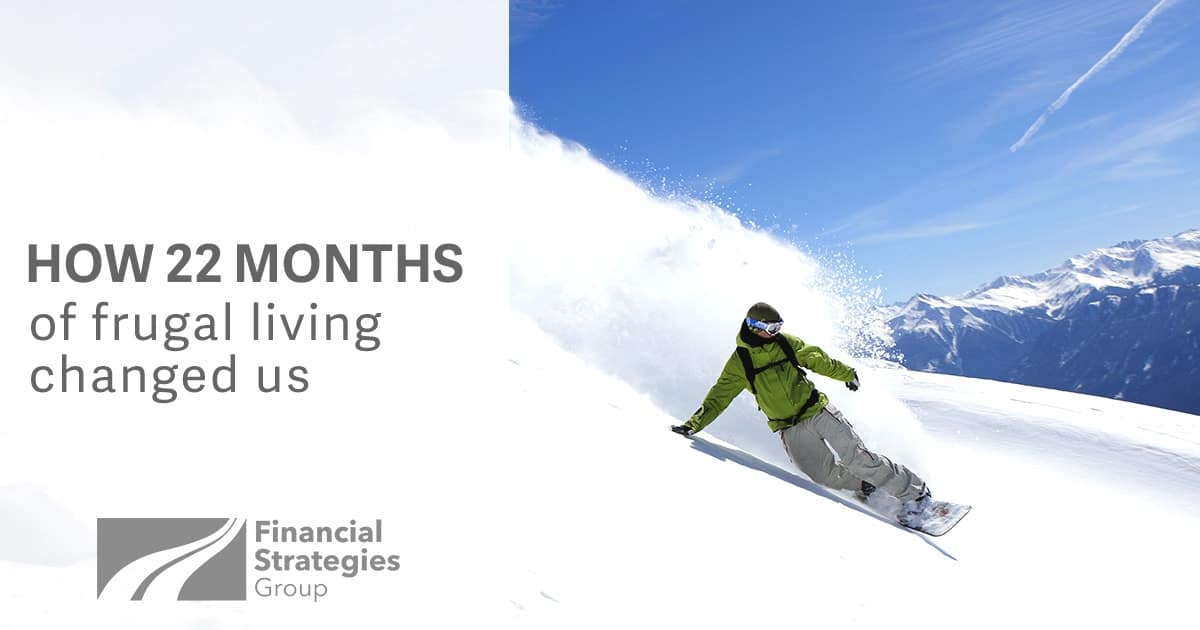 If you've read my "Dave Story", you know that my husband and I spent 22 months being frugal and kicking Sallie Mae to the curb, paying off $86,000 and becoming debt free. In that time period we learned a lot about ourselves and about how to handle money. I also learned how to make Mac & Cheese seven different ways.
(read Tawna's My Dave Story)
Priorities
We just finished an awesome winter of snowboarding when I decided to read The Total Money Makeover, by Dave Ramsey that spring.  We traveled with our snowboards to many places from Red Lodge, Montana to the Rocky Mountains in Colorado.  Those of you who have a hobby of snowboarding know that even if you have your own gear, it's not cheap to travel to these fun places and purchase lift tickets at whichever resort you choose.
After reading The Total Money Makeover, I knew if I was going to make a change and get my finances in order, I needed to change my priorities.  I began to focus on what sacrifices I needed to make now so I would be in a better place financially later.
As much as I wanted to hit the mountains that next winter, I continued to keep my priorities straight.
Behavior
Changing your behavior is the only way that something will stick.  It's like when January 1st rolls around.  Many people decide to "be healthier this year" and head to the gym.  For some, that gym membership only pays off for the first month.  People have good intentions, but they don't change their behavior.
Behavior change takes a great deal of hard work and focus, but once you've reached that point of behavior change, it becomes second nature.  For us it was quite difficult to not go out to eat.  It was not much fun to switch from our smartphones to old "dumb" phones.  But after some time, it became our new normal.
No Shortcuts
Proverbs 21:5 says "There are no shortcuts to anywhere worth going."
I can tell you one place worth going.  It's being debt free!
It took multiple years for my husband and me to go into debt with college loans.  We knew we weren't going to just snap our fingers to get out of debt instantly.  We dug deep, worked hard, and understood that it was going to take some time.  Once we got rolling with paying off debt, our motivation and momentum amplified!
After 22 months of sacrifice and hard work, we came out the other end of the tunnel as different people.  Our priorities were no longer on "stuff" but instead on what is best for our family - both now and in the long-term.  We were used to living simply and continued to do so. We no longer saw a need to "keep up with the Jones'", but rather to save and give.  This not only impacted our way of life, it affected our hearts in ways we'll never be able to explain.
I'd love to learn more about your story and the sacrifices you're making to change your financial life.  Feel free to reach out to me!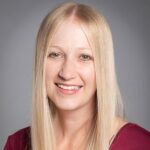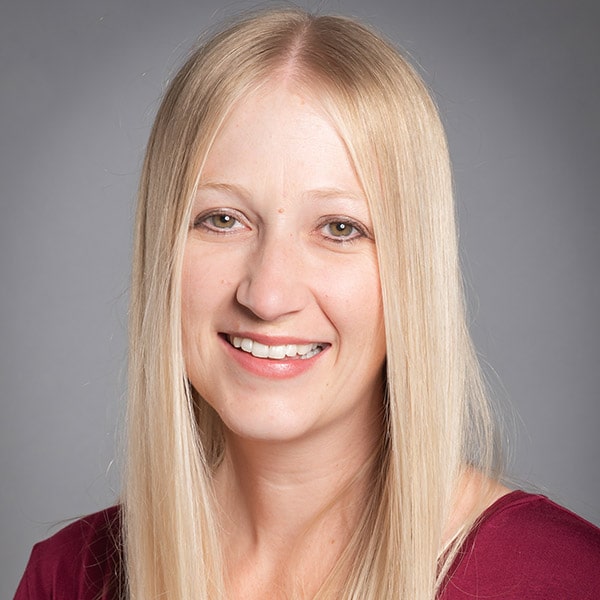 Tawna Hermanson is a Financial Advisor and has been a part of Financial Strategies Group since 2008.
Tawna serves as a Dave Ramsey SmartVestor Pro for North Dakota and Minnesota.
Working with an advisor that is part of the SmartVestor network cannot guarantee investment success or that financial goals will be achieved. There can be no assurance that working with a Dave Ramsey SmartVestor Pro (SVP) will produce or achieve better results than working with an advisor not affiliated with the SmartVestor program. Advisors that participate in this program pay a fee to belong to the program for client leads that are provided. Dave Ramsey and the Dave Ramsey SmartVestor program is not affiliated with Classic, LLC and is not sponsored or endorsed by Classic, LLC.