I Married Him and His Debt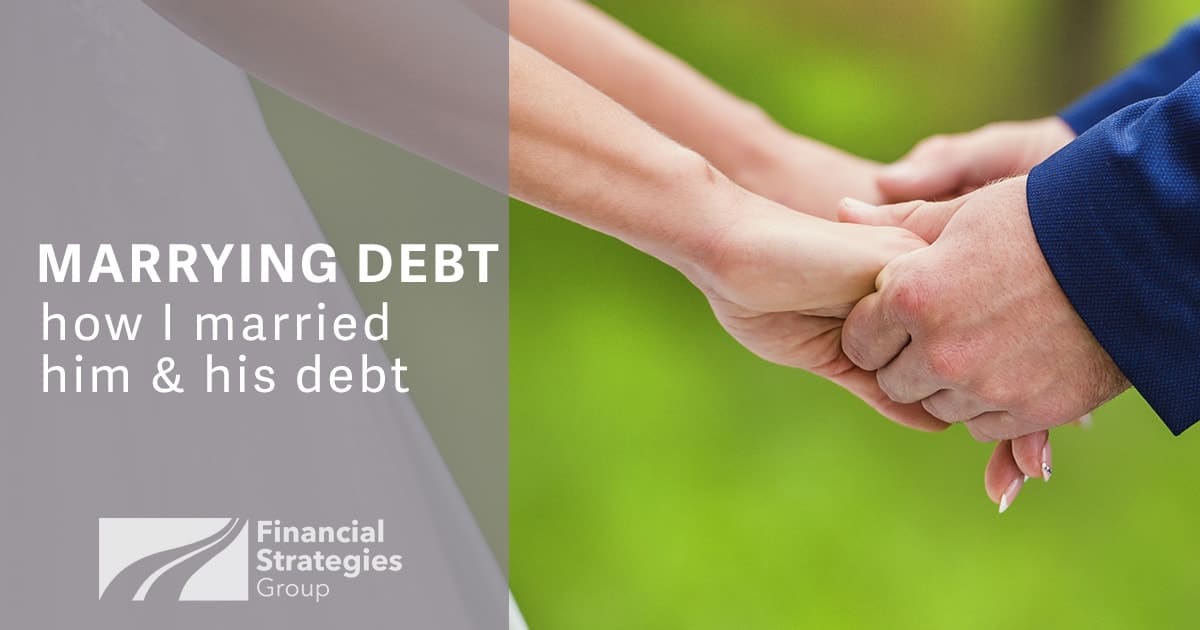 As many of you know from my blog post "Sally Mae, There's the Door!" I became debt free just two weeks before my wedding day. I worked hard, lived within my means, and knocked out all $37,000+ of student loans just in time to say "I Do!". Once I officially became a Hermanson, I officially had debt again. Bummer.
Separate Accounts until Married
I had been dating Derick for just over a year when I began my debt payoff journey. We had merged a lot of things like our interests, our daily lives, and even our families, but one thing we agreed not to merge was our bank accounts.
Even after Derick asked me to marry him and our relationship took another big step into seriousness, we kept our finances separate. We both were committed to each other. We both wanted the same things in life – a Christ-centered family, successful careers, overall happiness, healthy lifestyles, financial freedom – but until we officially became Mr. and Mrs., our finances remained separate.
"I Do"…Accept Your Debt
The day we said "I Do" was one of my happiest days. We celebrated with all of our family and friends and a whole new chapter of our lives began.
On that day, we became one – including our finances – the good, the bad, and the ugly. I inherited about $30,000 in student loan debt from Derick's education at Minnesota State University Moorhead. Even though it seemed like a complete drag to again be in debt and to have to work my tail off to get rid of this pile of payments, Derick and I teamed up, made a plan, and went to work!
We're Debt Free! (Again!)
It took six months of digging our heels in and working together, but we knocked out that $30,000! We sent in our final payment, put in our two weeks' notice at our part-time jobs and started planning our trip to Brentwood, Tennessee to visit Dave Ramsey and shout our debt free scream from the lobby of The Dave Ramsey Show!
Listen to our call here!

It felt so good to know that we accomplished our goal together, and we could now move on to bigger and better things…together.
Bigger, Better Things
Once our debt was gone, it didn't take long to fully fund our emergency fund (3-6 months of expenses in a savings account) since we didn't have any monthly payments anymore. After that, we began fully funding both of our Roth IRAs, investing at least what our employers matched in our 401(k)s and were able to start giving regularly to our church. We were finally at a point in our financial lives where we felt like we had control. We felt good about where we were at, and it was all because we put into action the principles of living within our means and not owing anything to anyone.
Our Future and Blessing Others
Now that our lives were no longer consumed by loan payments, we could shift our thinking to the future: When do we want to retire? How much will we need to retire? What do we want our lifestyle to be like in retirement – travel, daily golf games, a winter home down south? Can we afford to save for our daughter's college tuition? What about private school? What charities are important to us? How can we use our finances to reach more people for Christ? Is it a good time to buy a home and how much can we afford?
With the weight of debt off of our shoulders, we were finally able to plan for how to better our own futures and how we could bless the lives of others. There is no better feeling than that.
Read Tawna's My Dave Story!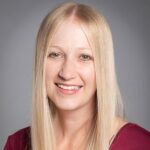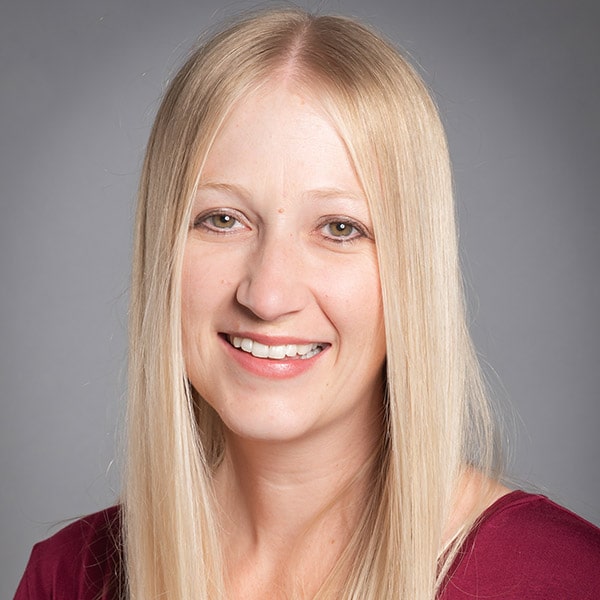 Tawna Hermanson is a Financial Advisor and has been a part of Financial Strategies Group since 2008.
Tawna serves as a Dave Ramsey SmartVestor Pro for North Dakota and Minnesota.
Working with an advisor that is part of the SmartVestor network cannot guarantee investment success or that financial goals will be achieved. There can be no assurance that working with a Dave Ramsey SmartVestor Pro (SVP) will produce or achieve better results than working with an advisor not affiliated with the SmartVestor program. Advisors that participate in this program pay a fee to belong to the program for client leads that are provided. Dave Ramsey and the Dave Ramsey SmartVestor program is not affiliated with Classic, LLC and is not sponsored or endorsed by Classic, LLC.
Ready to take control of your finances?
Give me a call at 701-234-0103.
I'd love to help you develop a plan and set some goals. Your future is yours for the taking.
*Tawna's story is her own. There is no guarantee that you will achieve the same results or have the same experience.