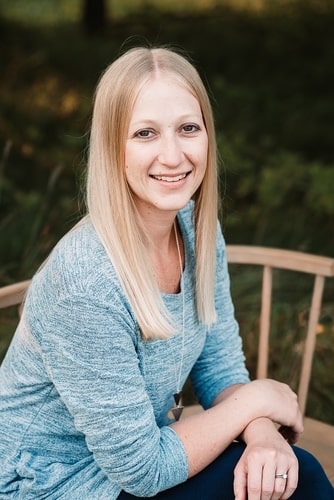 Hi, I'm Tawna.
It's common for people to come into my office asking questions like:
"At what age can I retire?"
"Can we afford private school?"
"How are we going to pay for ___?"
I've been there. Finances can feel overwhelming and frustrating, to the point where you want to throw in the towel.
As a financial advisor, I am passionate about coaching the raw potential I see in my clients. People often overlook the capabilities they have, in spite of the struggles they are experiencing.
I believe in personal change, financial success, and building a legacy. I've done it myself, paying off my student loans in 16 months. I am certain you can reach your goals with some guidance and direction.
Stop the worry and stress by starting a plan. As a licensed Financial Advisor and Dave Ramsey SmartVestor Pro, I want to teach you the steps needed for success. I am excited to build a brighter future with you and your family.
If you need a bit of encouragement, read My Dave Story about my journey to freedom from debt!
Ready to take your next financial step? Take a look at our team of advisors and make your appointment with them!
Set up a Free Consultation with Me!
EDUCATION
Bachelors of Science, Accounting from NDSU.  Minors in English and Fraud Examination.
GETTING TO KNOW ME
I enjoy life with my husband Derick and our daughters Josie and Julia.  Spending time with family and reaching people for Christ are my priorities in life.  I'm an avid runner with four half marathons under my shoes.
Hobbies & interests: Family, reading, snowboarding, running, hiking, camping, being outside
Bucket List: Learning how to surf
Favorite Food: Anything Italian
Favorite Book: The Total Money Makeover by Dave Ramsey
Like to Visit: Norway, Washington D.C., New York City
Favorite Movie: Gladiator
Hidden talent: I'm an artist and love to write, draw and paint
I am pleased to serve as a Dave Ramsey SmartVestor Pro (SVP) for Jamestown, Wahpeton, and Fargo, North Dakota and surrounding areas as well as Moorhead, Fergus Falls, Detroit Lakes, and Breckenridge, Minnesota and surrounding areas.  Read about SmartVestor Pros to find out my approach on helping you!
Working with an advisor that is part of the SmartVestor network cannot guarantee investment success or that financial goals will be achieved. There can be no assurance that working with a Dave Ramsey SmartVestor Pro (SVP) will produce or achieve better results than working with an advisor not affiliated with the SmartVestor program. Advisors that participate in this program pay a fee to belong to the program for client leads that are provided. Dave Ramsey and the Dave Ramsey SmartVestor program is not affiliated with Classic, LLC and is not sponsored or endorsed by Classic, LLC.