OLDER, WISER BIG BROTHER
My brother had given me a copy of the Total Money Makeover by Dave Ramsey when I was in college, which I thanked him for, then tossed aside to gather dust. I mean, I was pursuing a degree in accounting…obviously I had my financial situation figured out. WRONG!
One day, when I finally got fed up with my lack of cash flow due to sending all my money to Sallie Mae, I picked up and dusted off my copy of The Total Money Makeover. I got mad at my debt and decided enough was enough!
LIVING WITHIN MY MEANS
As I created my first budget to actually live within my means, I determined how much extra I could throw at my loans.  I decided it just wasn't enough. So I downgraded my smart phone, dropped my gym membership and became a master at cooking macaroni and cheese from a box. This created even more wiggle room in my budget. I then picked up two part-time jobs as a server/bartender to increase my income.
BABY STEPS AND THE DEBT SNOWBALL
I was lucky enough to have learned early on to have an emergency fund, so I could immediately check off Step 1 of Dave's Baby Steps. I moved on to Step 2: The Debt Snowball. I listed all of my loans out separately from smallest total amount to largest. I paid the minimum on all loans except for the smallest one which was just over $2,000. It took me four months to knock it out. SUCCESS! I moved on to number two, and three months later I crossed it off my list. Talk about an increase in momentum! I worked diligently day after day, week after week to increase my monthly payments to knock Sallie Mae on her butt!
DEBT FREEDOM (THE FIRST TIME!)
After 16 months of long days and short nights, getting little to no sleep, not seeing my friends or my boyfriend (who became my fiancé six months into my debt snowball), and eating LOTS of mac and cheese, I sent in my final student loan payment, paying off a total of $37,500 and becoming debt free…for two weeks. You see, my wedding day came two weeks later when I married my best friend and his debt. I took advantage of my debt freedom, however, and I called into The Dave Ramsey Show to do my debt free scream! Listen to it here!
TWO PEOPLE, ONE GOAL
Fortunately, my fiance' Derick was working his debt snowball too, so when we got married he had already knocked out around $19,000 himself. I never once made Derick feel bad about having debt when we got married. We were both on the same page with getting rid of it.  So once we got married, his debt became our debt. We worked even harder to pay it off knowing that we could start out our marriage on the right foot financially. We knew that we were making short-term sacrifices that would have long-term benefits! Don't get me wrong, toward the end of our debt payoff road, going to work at 8am and not finishing until 2:30am the next morning got pretty wearing. But we kept each other motivated and reminded ourselves how great it would be when we could do our combined debt free scream with Dave Ramsey.
I visited Ramsey Solutions for the first time in 2012 when we did our debt free scream from the lobby.
I had the privilege to return in 2018.  It was great to shake Dave's hand once again and take in the atmosphere of the studio. The team there is incredibly welcoming. It was so fun spending the afternoon with them as well as with fellow SmartVestor Pro Travis Giffey, who just so happens to be my big brother.
Six years later, our debt free signature on the wall in the lobby is still there!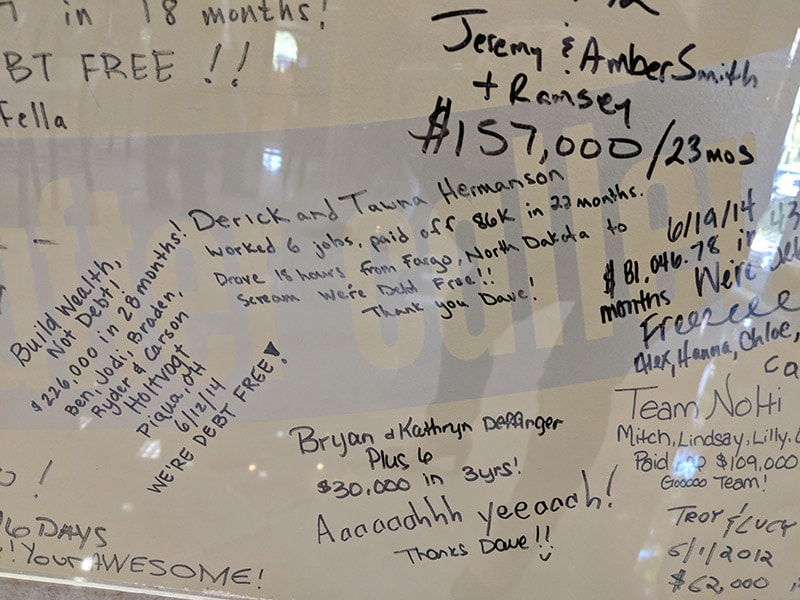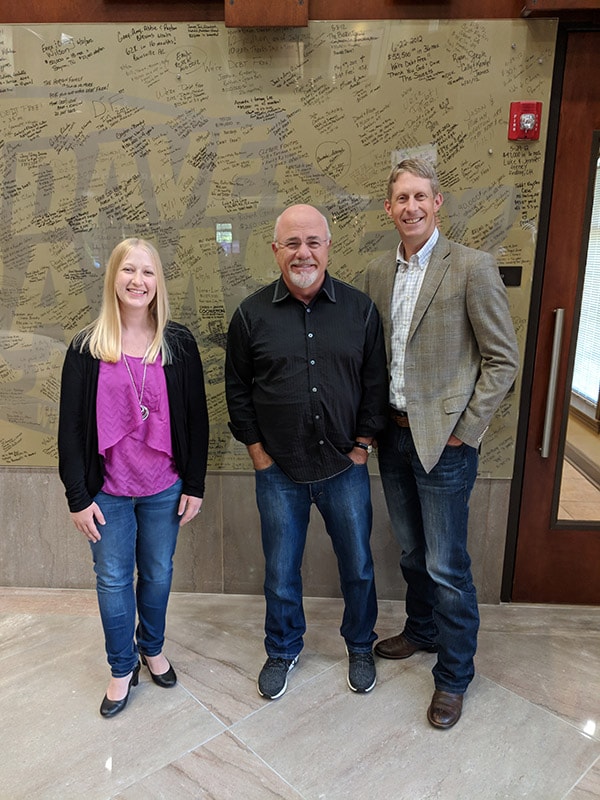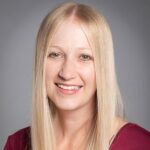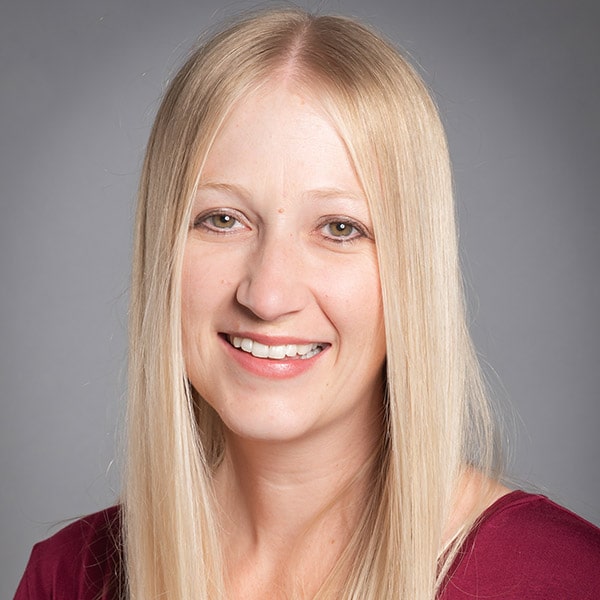 Tawna Hermanson is a Financial Advisor and has been a part of Financial Strategies Group since 2008.
Tawna serves as a Dave Ramsey SmartVestor Pro for North Dakota and Minnesota.
Working with an advisor that is part of the SmartVestor network cannot guarantee investment success or that financial goals will be achieved. There can be no assurance that working with a Dave Ramsey SmartVestor Pro (SVP) will produce or achieve better results than working with an advisor not affiliated with the SmartVestor program. Advisors that participate in this program pay a fee to belong to the program for client leads that are provided. Dave Ramsey and the Dave Ramsey SmartVestor program is not affiliated with Classic, LLC and is not sponsored or endorsed by Classic, LLC.
*Tawna's story is her own. There is no guarantee that you will achieve the same results or have the same experience.