COVID-19: Choose Optimism in the Midst of Chaos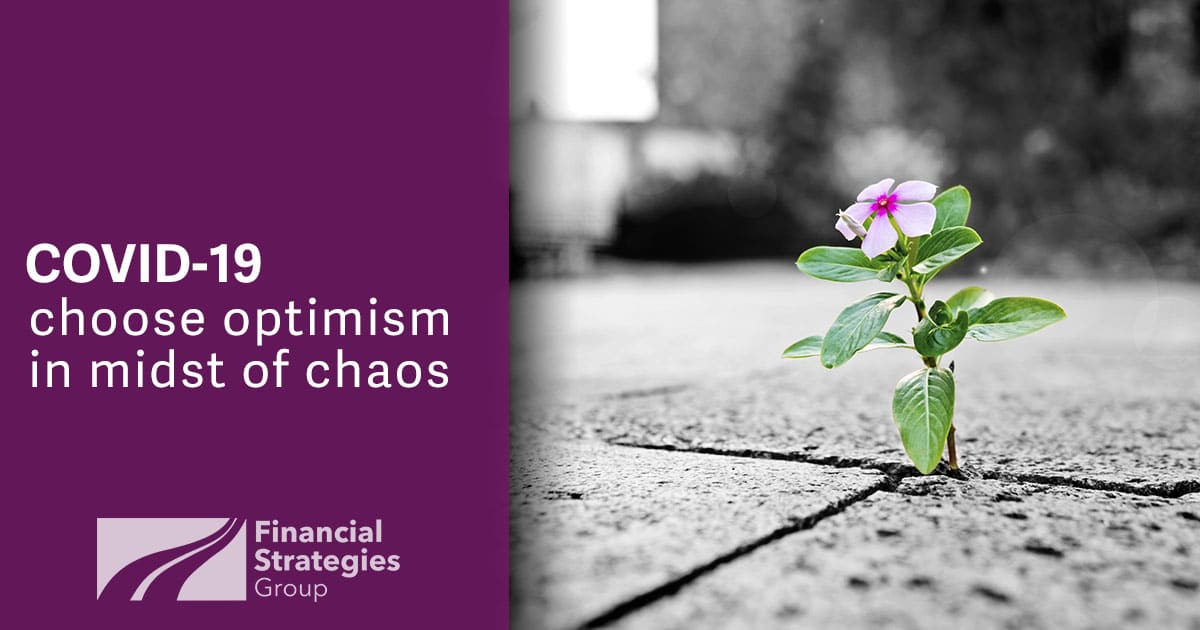 "The toilet paper had armed guards."
"We celebrated my birthday with a dinner party over Zoom."
"My officemate (FIDO!) jumped on my desk and drooled on my keyboard during a meeting."
One day, we'll look back on these strange days and tell stories about the COVID-19 pandemic of 2020. But right now, we're getting through it. One day at a time.
In difficult times, it's easy to think we're alone. We are all learning how to adjust to a new world and stay grounded when headlines are blaring bad news and our health and well-being are under threat. I'm working on being grateful for the blessings I still have in during this time. I'm grateful for my faith. I'm grateful for my husband and two daughters. I'm grateful for a career that allows me to help people in our community get through times like these. I'm grateful for you.
Like WWII and 9/11, we're living through days that will define future generations and change the fabric of our society. The next few weeks are going to be tough for all of us and I want you to know that I'm here for you.
How do we make good decisions with so much uncertainty and mixed information? We make a choice. We can choose to crumble under the weight of fear and uncertainty or we can choose to grow, flourish, and come out stronger on the other side. We can be grateful for our blessings and focus on what's within our control: our mindset, our behavior and the actions we take.
I am optimistic about how our society will adapt and change due to this crisis. Some of the greatest changes and innovations in history grew out of frightening, pessimistic times. I'm optimistic about the new inventions and technologies that will grow out of necessity.
I don't know what challenges the world will throw at us in the coming days and weeks, but I do know that I am grateful to be surrounded by smart, motivated people, like you, who push me to do better.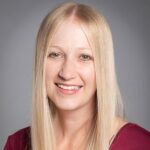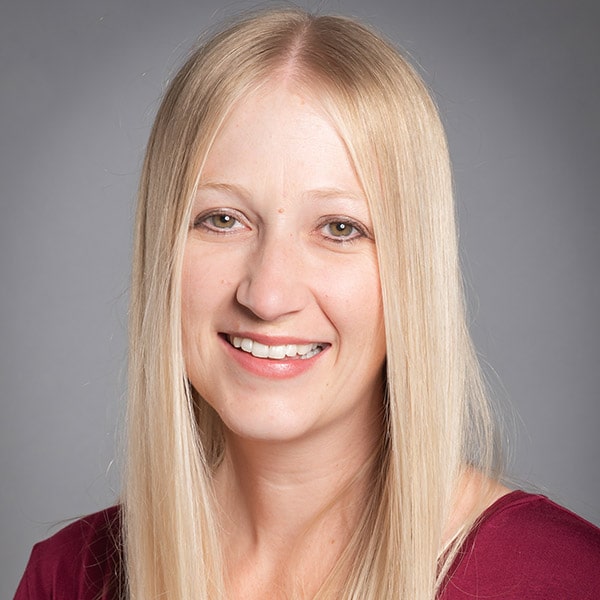 Tawna Hermanson is a Financial Advisor and has been a part of Financial Strategies Group since 2008.
Tawna serves as a Dave Ramsey SmartVestor Pro for North Dakota and Minnesota.
Working with an advisor that is part of the SmartVestor network cannot guarantee investment success or that financial goals will be achieved. There can be no assurance that working with a Dave Ramsey SmartVestor Pro (SVP) will produce or achieve better results than working with an advisor not affiliated with the SmartVestor program. Advisors that participate in this program pay a fee to belong to the program for client leads that are provided. Dave Ramsey and the Dave Ramsey SmartVestor program is not affiliated with Classic, LLC and is not sponsored or endorsed by Classic, LLC.