Protect Yourself & Your Money From Hackers – Part 2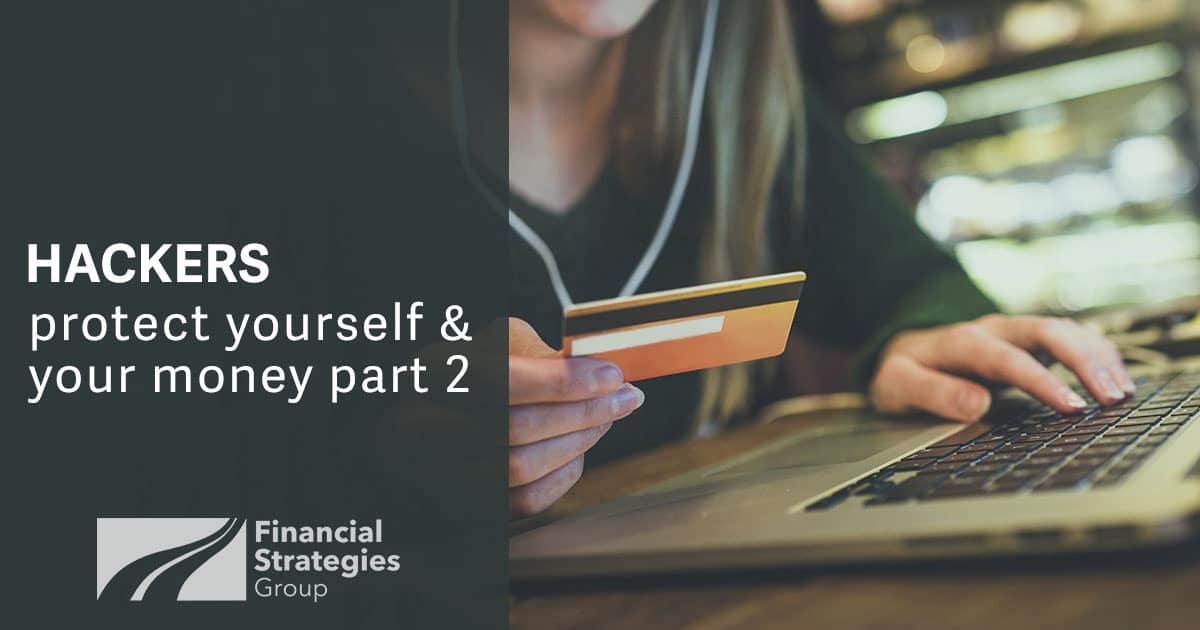 The recent data breach through Equifax has got us all thinking about how we can protect ourselves. Whether your personal information was exposed or not (see Part 1 in this series to find out how), there are some basic steps everyone should take to protect their identity. Here are just a few:
Delete your saved payment methods from online shopping sites. We all know how convenient it is to have our information saved on shopping sites, but deleting it will protect your payment information if your account is breached or if someone gains access to your login.
Review statements and credit reports regularly. Look for unauthorized charges or small amounts appearing on statements. Check your credit report regularly. Federal law allows you to get a free credit report every 12 months to review. Make sure all information is correct.
Don't make impulsive decisions based on fear. If you receive an email or phone call claiming to be your bank or the government, and that you're in trouble, don't provide the person with any personal information. Typically, the government will not contact you by email or phone. They will contact you by mail. Your bank will never ask you to provide information through email either. If you're concerned about the credibility of a call or email from your bank, contact the nearest branch and ask them.
If someone contacts you saying they're a relative in trouble and need your help, ask them something that only your relative would know. If they're unable to answer or give the wrong answer, then you know they're a fraud and you should immediately hang up.
Keep all personal documents in a safe place. Don't carry them around with you, especially your Social Security card.
Don't open emails from senders you don't recognize, no matter how interesting the subject line.
Don't use your bank cards online unless the site is secure and reputable. Don't trust a site just because it claims to be secure.
None of these steps are foolproof, but by taking concrete steps to protect yourself, your identity, and your money, you make it much harder for hackers and scammers. As always, please let me know if you have any questions or concerns. My team and I are always happy to be of service in any way we can.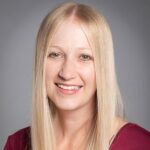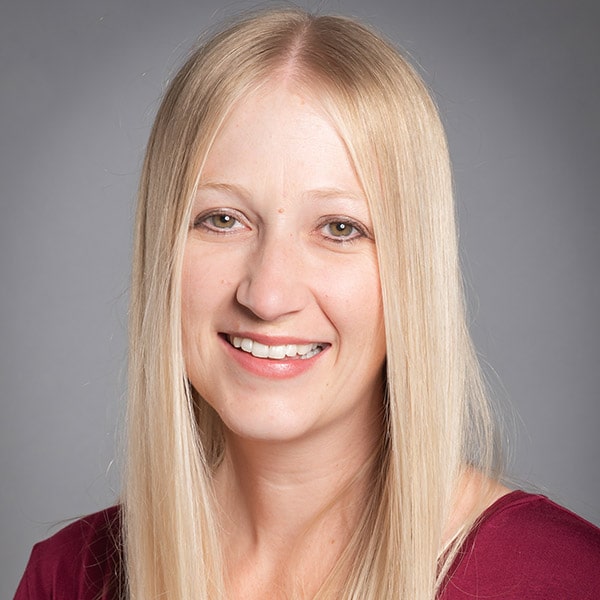 Tawna Hermanson is a Financial Advisor and has been a part of Financial Strategies Group since 2008.
Tawna serves as a Dave Ramsey SmartVestor Pro for North Dakota and Minnesota.
Working with an advisor that is part of the SmartVestor network cannot guarantee investment success or that financial goals will be achieved. There can be no assurance that working with a Dave Ramsey SmartVestor Pro (SVP) will produce or achieve better results than working with an advisor not affiliated with the SmartVestor program. Advisors that participate in this program pay a fee to belong to the program for client leads that are provided. Dave Ramsey and the Dave Ramsey SmartVestor program is not affiliated with Classic, LLC and is not sponsored or endorsed by Classic, LLC.