ENJOY YOUR RETIREMENT

WITH FINANCIAL STRATEGIES GROUP
ENJOY RETIREMENT WITH SOME FINANCIAL GUIDANCE
We can help you get ready for your retirement season
Planning for your retirement is exciting! You might be five years out, or just entering into that season of life. Either way, we can be a help to you to plan how to structure your finances in a way where you are able to enjoy the retirement season of life!
WHAT IS NEXT?
As you plan out your retirement, there are a few aspects that can be a challenge to work through. We are here to assist you with things like retirement account distributions and looking at strategies to help you have confidence in your financial plan.
Sign up for a complimentary consult with one of our advisors to go over how we might join up with you to make an impact on your legacy!
WHAT TO EXPECT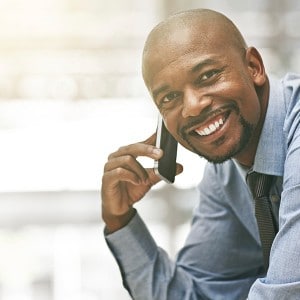 At Financial Strategies Group, we are unique in the fact that we are independently owned and operated by a team of local advisors.
When you work with Financial Strategies Group, you are joining our family of clients - and we hope long term! Our goal is to serve you well and to help you get to your financial goal.
In our first visit, we will take an hour to go over your retirement goals and think through options that you might want to think through.
This meeting gives both of us a chance to explore exactly what your goals are and how we might fit into that plan.
DO I NEED TO PREPARE ANYTHING FOR THE MEETING?
If you have your retirement account statements and other financial records, that can help us to see the bigger picture of what assets you have to leverage your finances toward your retirement dream. If you would prefer to come meet us first, we can help you think through what documents might help us out at our next meeting. Either way works for us!
We are ready to begin. Here's what you can expect as we move forward.
The primary purpose of this meeting is for you to learn more about us, and us about you. Items we may discuss include:
Your previous experience with investing
Your financial goals including your current financial situation
How our firm can help you
Once the advisor has reviewed all the aspects of your goals, you will meet again to set in motion those goals. We will make recommendations, give guidance, and answer any questions you may have.
We will review your plan and the results with you on a periodic basis. This meeting gives us all an idea of how things are going and what changes need to be made for you to stay on track.
SCHEDULE A MEETING WITH US
Signing up for a complimentary consultation is fast and easy!  No commitments or obligations.
Just let us know the basics about your needs - that way we can use your time wisely.
Your information is safe with us.  We like you and don't want to disappoint you.  Plus, that is just who we are!
That's it!  Now we look forward to enjoying a cup of coffee with you while we start planning your financial road!