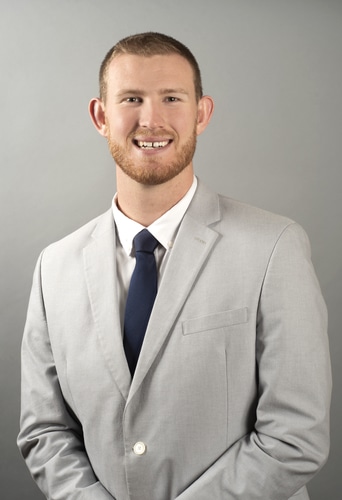 Hi, I'm Austin.
As a former college athlete, the importance of following a process and having a plan was reiterated every day by both coaches and teammates. It is the same way with your finances. Having the right plan and knowing the right process is key to achieving your financial goals. Whether you find finance to be either overwhelming or interesting, the best time to start improving your decision-making is now. 
Financial advising allows me to combine both my passion for helping people and my skill in finance. Building a relationship with clients is a blessing, and teaching them what I know about investing and finance is very rewarding for me.
I am always looking for ways to help my clients along their journey. It is always encouraging to see clients achieve their goals and take control of their cash flow.
Ready to take your next financial step? Take a look at our team of advisors and make your appointment with them!
Set up a Free Consultation with Me!
EDUCATION
Bachelors of Science, Civil Engineering from North Dakota State University. Minor in Business Administration.
GETTING TO KNOW ME
I enjoy spending time with my wife, Annika. We love serving in our church by hosting gatherings and demonstrating the love of Christ through hospitality. Golf, pickleball, and board games take up my free time. I played football for NDSU in college and enjoy watching the Bison on Saturdays, as well as former teammates in the NFL on Sundays. I am passionate about serving others and sharing the Gospel.
#1 on my bucket list: Write a Book
Favorite Food: Baby Back Ribs
Favorite Movie: Greater
Favorite Book: Stock Market Cash Flow By Andy Tanner
I would like to visit: Greece, The Smithsonian Museums
Hidden Talent: I am good at card games