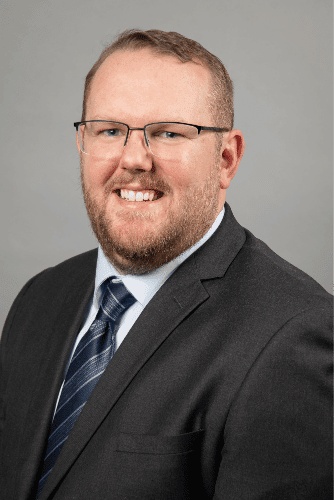 Hi, I'm Alex.
I know the questions accompanying a person's financial life can be scary, and they are easier to ignore than to answer on your own.
Questions like:
How much should I save for retirement?
Do I have enough saved in case of an emergency?
Is my family protected if the worst happens?
Can I change careers?
Can I take my dream vacation?
How can I get rid of debt?
How will we pay for college?
Where are we spending our money?
Can I buy a house?
As a financial advisor, I believe that these questions (and many others) can be answered! Creating a tailored plan and setting goals can help alleviate your worries and set you on the path to a better future. My family created a financial plan - and it changed the trajectory of our lives!
If you need help answering any of the above questions, accomplishing your goals, or creating a new financial plan, schedule a free complimentary appointment and start toward financial freedom.
Ready to take your next financial step? Take a look at our team of advisors and make your appointment with them!
Set up a Free Consultation with Me!
EDUCATION
Bachelor of Science, Business Administration, and Management from West Virginia University.
GETTING TO KNOW ME
I enjoy time with my family, cooking/baking/grilling/barbecuing (all things food), listening to podcasts, swimming, sports and travel. I love being able to serve others. I am passionate about creating spaces where people feel known, heard, and cared for. My favorite part of helping advise others is giving them the freedom to dream about what they want their life to be like, and then helping them create a plan to make those dreams a reality.
#1 on my bucket list: Watch a baseball game at every Major League park in America
Favorite Food: Sushi and Pasta
Favorite Movie: Rounders
Favorite Book: Harry Potter Series
I would like to visit:  Ireland
Hidden Talent: I am a good cook