FIND THE RIGHT PATH

WITH FINANCIAL STRATEGIES GROUP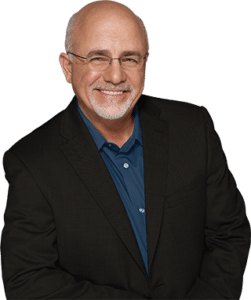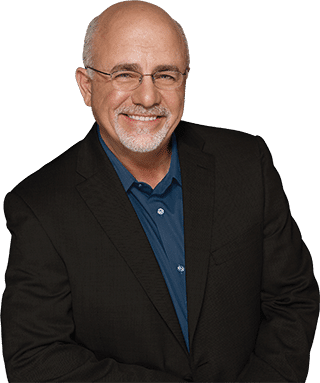 Tawna Hermanson, Financial Advisor
Providing hope and encouragement using the financial principles of Dave Ramsey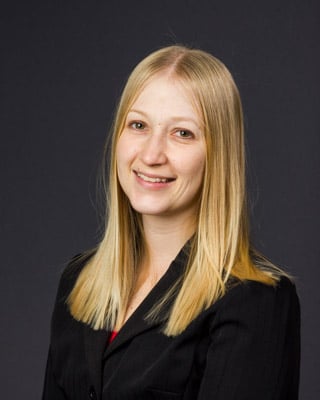 Providing hope and encouragement using the financial principles of Dave Ramsey
Financial Strategies Group
1220 28th Ave N, Fargo, ND 58102
info@finstrat.com
701-234-0103
1-800-269-1465
701-234-0106 fax
"Through being a SmartVestor Pro, I'm able to provide hope and encouragement. My greatest success is when others succeed whether it be through completing their first budget, paying off their first loan, or investing for the first time. I love seeing people of all ages take control of their money and have a feeling of financial peace."
--Tawna Hermanson
TAWNA'S STORY
Tawna Hermanson began her career at Financial Strategies Group in 2008 as a Service Manager, then in 2012 became a licensed Financial Advisor. Tawna is pleased to also serve as a Dave Ramsey SmartVestor Pro for Jamestown, Wahpeton, and Fargo, North Dakota and surrounding areas as well as Moorhead, Fergus Falls, Detroit Lakes, and Breckenridge, Minnesota and surrounding areas.
Shortly after graduating from North Dakota State University, Tawna read The Total Money Makeover by Dave Ramsey and started following Ramsey's biblically based principles. This motivated her to pay off all her student loans in 16 months. This passion has followed her through her career as a Financial Advisor at Financial Strategies Group.
Money problems create worry. Tawna sees people anxiously asking questions like:
"Are we ever going to be able to retire?"
"Can we afford to have another baby?"
"How are we going to pay for ______?"
Tawna knows that this worry could easily cease with a little guidance from a financial advisor and some dedication to take control of their money.
One of Tawna's strengths is to see the potential in people - they are capable of so much more than what they think. Having a financial plan and someone to keep them accountable can completely change a person's life.
Tawna loves seeing people take control of their money and become financial leaders in their families. She wants to help people improve their financial situations so they can enjoy the fruits of their labor, change their family tree and leave a legacy.
Education
Tawna attended NDSU and received a B.S. in Accounting with minors in English and Fraud Examination.
Getting To Know Tawna
Tawna enjoys life with her husband Derick and their daughter Josie. They love taking trips to their hometowns of Garrison, ND and Mandan, ND. Spending time with family and reaching people for Christ are priorities in Tawna's life. She is a runner with four half marathons under her shoes.
Hobbies & interests: Family, reading, snowboarding, running, hiking, camping, being outside
Bucket List: Learning how to surf
Favorite Food: Anything Italian
Favorite Book: The Total Money Makeover by Dave Ramsey
Like to Visit: Norway, Washington D.C., New York City
Favorite Movie: Gladiator
Hidden talent: She's an artist and loves to write, draw and paint
Tawna's My Dave Story
Find out how Tawna became debt free following Dave Ramsey's biblically based principals.  Read Tawna's My Dave Story!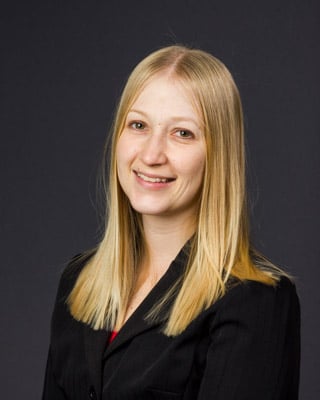 Financial Strategies Group
1220 28th Ave N, Fargo, ND 58102
info@finstrat.com
701-234-0103
1-800-269-1465
701-234-0106 fax
I visited Ramsey Solutions for the first time in 2012 when we did our debt free scream from the lobby.
I had the privilege to return in 2018.  It was great to shake Dave's hand once again and take in the atmosphere of the studio. The team there is incredibly welcoming. It was so fun spending the afternoon with them as well as with fellow SmartVestor Pro Travis Giffey, who just so happens to be my big brother.
Six years later, our debt free signature on the wall in the lobby is still there!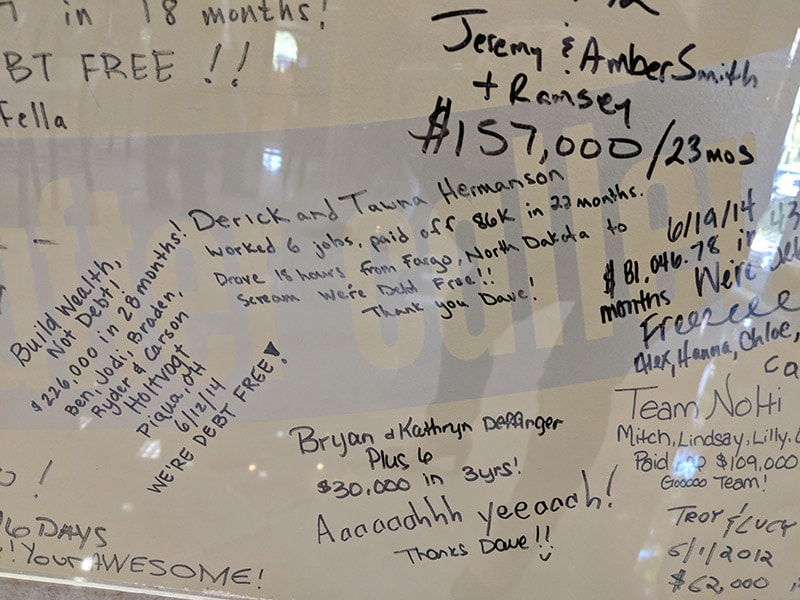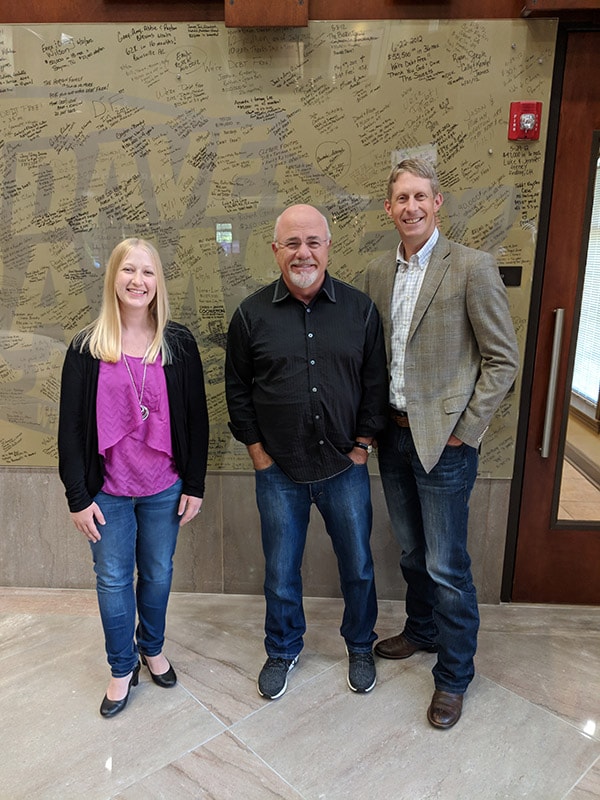 "I believe in the principles of relationship and trust and the importance of teaching clients the "why" of financial planning. My team and I are prepared to be your personal stewards on your financial journey." -- Tawna Hermanson, Financial Advisor
LET US KNOW HOW WE CAN HELP YOU!
We are here to help you! If you have questions on budgeting or are looking for help understanding Dave Ramsey's baby steps we'd love to help! If you're needing encouragement as you pay off debt, we'd love to cheer you on! Or, if you're ready to take the next step into investing, we're happy to give you guidance and help you get started. Let us know how we can assist you in your journey.
Setting up a free consultation with our SmartVestor Pros is the best way to connect. They guide you through foundational financial principles and can be your coach as you walk through each step of your financial journey.
You will find that having someone to walk you through a plan that works for you can be a huge inspiration to completing your financial goals!
Set up a Free Consultation with Tawna!